Stainless Steel memobottle™

memobottle
Stainless Steel

The water bottle
reimagined –
again
Coming Early 2023
Sign up for early access
memobottle
Stainless Steel

The water bottle reimagined - again
Coming Early 2023
Sign up for early access
Seven years ago, we reimagined the water bottle.
We did so hoping to inspire people to reduce their reliance on single-use water bottles and products.
What we came up with has helped countless people carry water with them effortlessly throughout their day, wherever they go.
The memobottle's unique, flat, paper-inspired design has turned heads world over, offering not only a convenient, but attractive solution.
Now, we're excited to give the world another reason to make the switch and go re-useable.
Introducing the Stainless Steel memobottle.
A bottle designed to fit, made to travel, and built to last.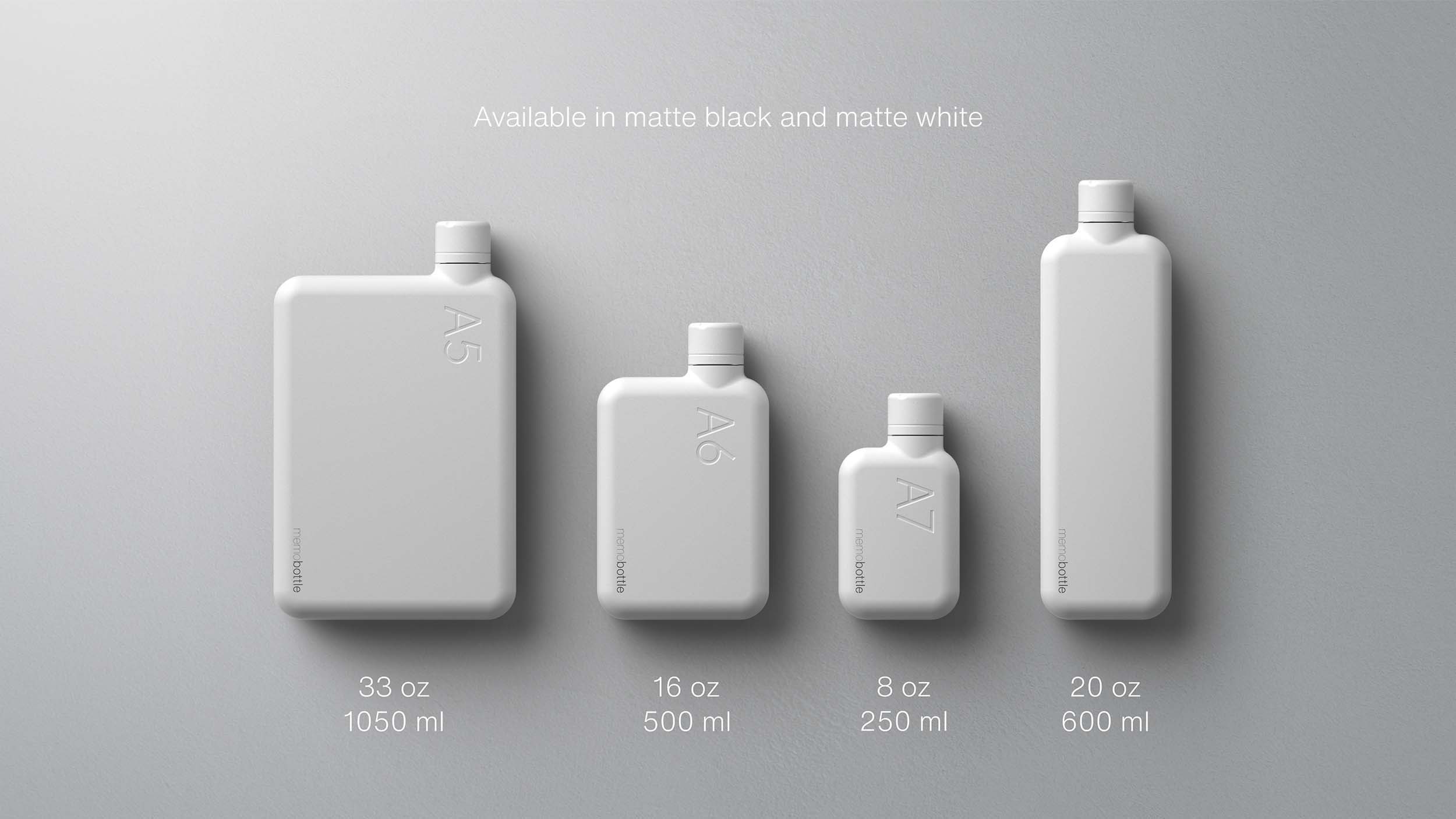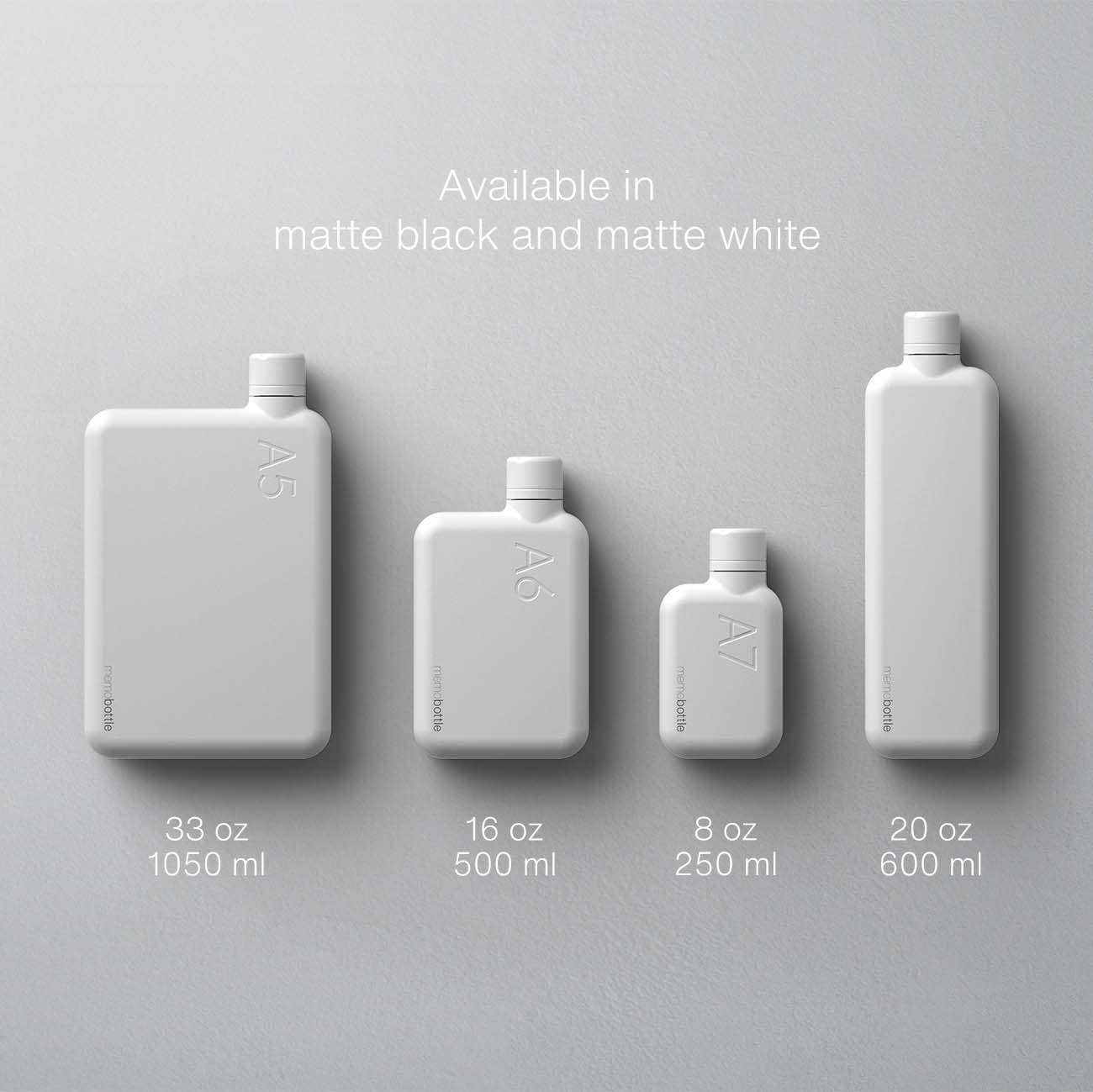 Designed to fit -
in your bag and life
Make the most of the space you have.

The memobottle's flat, paper-inspired design allows it to fit next to the things you carry every day like laptops and books.

Whether you're packing for work, play or travel, you'll find space you never knew existed.
The ultimate travel bottle
Born from a desire to reduce the impact of single use bottles, the memobottle is designed to ensure you never leave your bottle behind again.


Its compact nature allows it fit where other bottles can't - like handbags, back pockets and cross body bags. It even fits in airplane seat pockets!

You'll be hydrated anywhere and everywhere you go. That's one less excuse to not carry a bottle, and one more reason to stay hydrated.
Formed from premium food-grade 304 stainless steel, the new Stainless Steel memobottle is stain resistant and robust.


Its luxurious satin powder-coat is both delicate to the touch and scratch resistant.
Gentle curves, laser etched detailing and a polished mouthpiece perfectly complement the bottle's durable design.
The memobottle's stain-resistant 304 stainless steel and generously wide mouthpiece makes the memobottle easy to clean.
For extra peace of mind, drop in a memobottle Cleaning Tablet and your bottle will be refreshed in no time.
Yes, that's right... In partnership with Single Use Aint Sexy, we'll also be launching the memobottle Cleaning Tablet.
1 memobottle =
5 months of clean water

Thanks to our partnership with Water.org, every memobottle sold provides five months of clean water access to someone in need.
With the help of our amazing community, we've already provided over 11 million days of clean water.
Over 100,000,000 single-use bottles diverted from landfill
Every memobottle sold diverts an estimated 167 bottles from landfill. Switch to reuseable today and join us in the fight against single-use consumption.